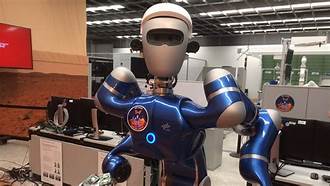 When I spoke at the Maryland Career Development Association annual conference last month, I enjoyed a keynote address from the president of the National Career Development Association, Sharon Givens. Among other fascinating trends and facts, she shared these about automation:
47% of US employment is at high risk of automation in the next decade or two (Oxford Martin School)
Roughly 50% of work activities are automatable using current technology (McKinsey Global Institute)
In 2022 AI will eliminate 75 million jobs (World Economic Forum)
Over the next few decades approximately 25% of US employment will have experienced high exposure to automation (Brookings Institute)
Then the coolest thing was her introducing a website where you could look up your job to see the chances of a robot taking your job!
To see the future of your job click below to go to:
You can also see lists of jobs at high risk, low risk and a "hot jobs" list of low risk, high growth, high wage jobs.
Here is a diverse sample of jobs at low risk from the top 50:
Occupational Therapists
Neuropsychologists
Special Education Teachers
Photographers
Supervisors of Firefighters
Fitness and Wellness
Lodging Managers
Security Managers
Conservation Scientists
Clergy
(Plus many health care and teaching jobs.)
Here is a diverse sample of jobs at high risk from the top 50:
Food Science Technicians
Tax Preparers
Manicurists
Real Estate Brokers
Legal Secretaries
Insurance Claims Clerks
Umpires and Referees
Credit Analysts
Cytotechnologists
Models
Check out this Forbes Article for tips from embracing AI to becoming highly emotionally intelligent:
WORRIED ABOUT AI TAKING OVER? HERE ARE 13 WAYS TO PROTECT YOUR JOB
W
https://karenscareercoaching.com/wp-content/uploads/2022/05/robot-horizontal-universetoday-1.jpg
186
330
Karen Litzinger
https://karenscareercoaching.com/wp-content/uploads/2021/09/Litinger-career-logo-2.png
Karen Litzinger
2022-05-25 22:00:58
2022-05-25 22:19:35
Will a Robot Take Your Job?