"Do not let your difficulties fill you with anxiety, after all it is only in the darkest nights that stars shine more brightly." -Hasrat Ali Ibn Abu-Talib A. S.
If we didn't have darkness we couldn't experience and appreciate light. Of course, we don't want stay in the darkness that may come with aspects of career transition, nor would we wish it on anyone. Yet it is an understandable reality.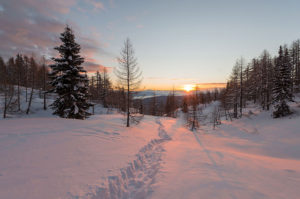 Sometimes anxiety or depression can overwhelm us. Allow yourself to loosen the grip of dark times to enable you to move through it. See and greet it as a visitor who will eventually leave. Perhaps even ask powerful questions, such as "what can I learn from you" or "how can I lessen your impact?" Listen quietly.
Often energy can be shifted by taking a small step of action. Perhaps it could be sending a networking email or hitting the apply button on a vacancy. Equally as important are steps for self-care, such as exercise, an inspirational reading, a favorite song or a warm bath. Or take a small step to bring light to someone, even if simply a caring word to a cashier or a thank you note for a networking meeting. That may help invite light in and lift some darkness.
If you are in that dark space too long, then consider professional assistance to help shift your heart, mind, and spirit to enable continued healing and career progress. Eventually the light will shine again and then you can shine your own light to help others. And just maybe your darkness will add depth to allow you to better help others whether in your career or personal life.
I accept darkness as part of the human condition and take steps to move forward.
©2017, Karen Litzinger, Pittsburgh, PA. May be reproduced or linked to with this statement and where possible a live link. Litzinger Career Consulting provides career coaching and speaking services. Info at KarensCareerCoaching.com
https://karenscareercoaching.com/wp-content/uploads/2017/12/Winter_sunrise-Dreamy-Pixel-OK.jpg
531
800
Karen Litzinger
https://karenscareercoaching.com/wp-content/uploads/2021/09/Litinger-career-logo-2.png
Karen Litzinger
2017-12-21 22:16:05
2020-04-07 12:21:55
Darkness to Light Inspiration and Winter Greetings