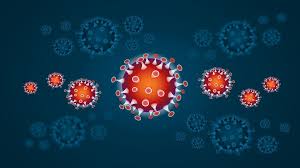 "What did you do during your summer vacation" has been replaced by "How are you managing during the pandemic?" It's hard to believe summer is about over. It flew by for me being busier than ever with so many people re-evaluating their jobs and seeking greater happiness: pandemic perspective-taking.
The photo featured is the "coffee shop" wall I created in one of my rooms where I could write my book since the coffee shop where I did most of my writing was closed. What did you create? What did you learn? What do you want to do differently in your life due to the pandemic? I invite you to take time to reflect.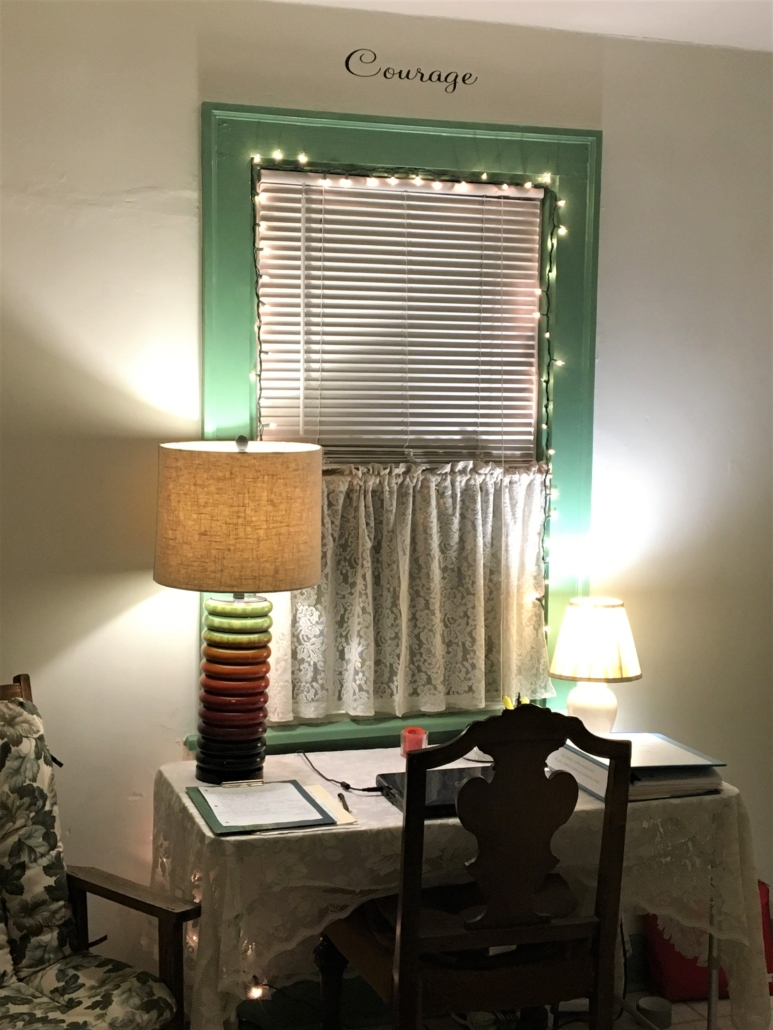 Job seekers will need to answer the new interview questions: "How did you spend your time during the pandemic?" and "What did you learn during the pandemic." I'd like to share some strategies on that as well as a couple links to remote working and "the great resignation", two topics I was interviewed about by KDKA radio during the summer.
Remote Working: The work landscape has changed forever. Interestingly workers have different needs. In the Microsoft 2021 Work Trend Index, 73% of employees want remote work options to stay, and 67% of employees want more in-person work or collaboration. Hybrid it is!
The Great Resignation: What has also been referred to as the Turnover Tsunami is underway. Early research was done by Prudential Financial which found that 26% of workers planned to start interviewing once the pandemic subsided, higher for Gen X'ers at 34%.Of the job changers, 72% said the pandemic caused them to rethink their skill sets. A later Microsoft survey found that 41% of workers globally were planning to quit their job. CLICK HERE for a nice summary of trends.
The New Interview Questions: Even though employers may be more forgiving of long-term unemployment during the pandemic, others will wonder if you just decided to enjoy the summer due to added government benefits. It's not too late to take some action to have an answer to the question, "What did you do during the pandemic?" In addition to mentioning specific health concerns or caretaking responsibilities, it is legitimate to say: "I decided to take some time to re-evaluate my career choice including career counseling/career research/networking/volunteering, and it helped me to clarify my goal of ______________ which is why I'm so pleased to be interviewing with you today." Better yet, "During the pandemic, I decided to use some time to build my skills, including taking on-line courses in ____ and ____. Doing so confirmed my career interest in _____ and I know these new skills will be an asset to your company.
For free on-line courses, CLICK HERE.
There is still time to do something that you can use for this interview answer! Plus now is still a good time for career counseling to re-evaluate and gain greater happiness.
https://karenscareercoaching.com/wp-content/uploads/2020/04/coronavirus-free-pixabay-5-for-narrow.jpg
168
300
Karen Litzinger
https://karenscareercoaching.com/wp-content/uploads/2021/09/Litinger-career-logo-2.png
Karen Litzinger
2021-09-01 12:56:30
2021-09-01 12:56:31
Pandemic Insights