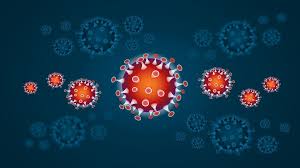 Hopefully you've started adjusting to our new normal of isolation. Although parts of the job market are at a standstill, there are things you can do both for job searching and for thinking about a future career shift or further education. Additionally, some industries are in big hiring modes, if you are in need of immediate cash flow; think warehouse, transportation, logistics, healthcare, food, pharmacy, and technology. Now may be a good time to dust off or refine your resume, reflect on what you want out of your life and career, and consider adding to your skill set. Keep reading for my 7 career tips in uncertain coronavirus times.
Think: Be prepared, be ready!
I first started thinking about what makes sense to do during this time when a client emailed me even before the stay-at-home advisories asking "should we even meet about the job search since no one will be networking?" At some level it reminded me of what clients say in December: "Should I even job search since no one will be hiring during the holidays?" Even if not much hiring is happening, it good to keep things going since an according to the Department of Labor in 2019 an average job search took approximately five months. More time is needed if you are considering a career change. Some people may even have more time available for a networking conversation. In today's new world of social distancing, people may actually welcome a remote opportunity to connect or may be in a more altruistic mood.
1. Reach out for relationships and networking –Consider simply reaching out to someone you haven't connected with to stay in touch and ask "how are you?" Don't forget to reply back. My clients sometimes say they don't feel like they can reach out to ask a networking question since they haven't been in touch for a quite a while. This is your opportunity to reconnect with people from long ago, and it won't seem odd. When you do purposefully reach out for networking, remember that this is about seeking information and advice, not asking about job openings (they will tell you!). Offer support and assistance to others as well.
2. Reflect and reassess your goals – The upheaval may cause you to think about exploring a career shift for greater satisfaction. Alternatively, you may have lost a job in an industry that is hard hit, and you need to explore a shift out of necessity. Typical steps of career exploration involve self-assessment, including interests, skills, personality traits and values/what you want from a job. Then explore and research career and education options, including the job market.
3. Build your skills – Through career research you may find a need to gain some skills for a career shift or to increase marketability.  Now may be a good time to catch up on the professional development reading you've set aside. New and free webinars are being offered to develop personal and professional skills.  Many free on-line education platforms exist, although some have a mix of free and fee-based offerings. Click here for a top 10 from Forbes and click here for a top 25 from LifeHack.
4. Upgrade your technology – As part of developing your skills, give some special attention to technology since this is a necessary and marketable skill. Learn tips on how to use and present your best self on video platforms like Zoom. Free conference call tools are another resource to learn about and use, even if just for family calls. This may also include upgrading your physical technology with better audio equipment. Employers are always looking for people comfortable with technology. Sharing that you've recently learned new tech skills will be a plus for your job search, especially if you are a mature job seeker.
5. Polish your presence – Revise your resume, making sure it is current and targeted to your goals. Enhance your LinkedIn profile by completing sections, inviting links with personal messages, giving and requesting recommendations, and participating in interest groups related to your career. If applicable, update or add to your professional website or portfolio.
6. Take action – Keep applying if you are in search mode even if you think people aren't hiring or won't respond. Don't just bury your head in the sand. Recognize that the hiring process may take longer. Follow-up periodically to stay in the game and show interest. Get creative. I recently advised a client applying for English instructor positions to send the department heads a few relevant, inspirational passages from literature as a follow-up.
7. Take care of yourself and others – Stay connected with people, get adequate rest, eat healthily, exercise, get out in nature, enjoy a favorite hobby, read inspirational material, meditate or pray. Take care of others too, such as calling relative, friend, or neighbor, sending someone an uplifting message, or volunteering safely if you can.
We're all in this together and hopefully we will come out stronger, wiser, and more compassionate.
I am happy to help you whether for career and education goals or the job search, whether an immediate need or planning for the future. To keep us all safe, I am working remotely via video or phone. Call me at 412-977-4029 to explore or schedule. Gift certificates are available.
Don't quarantine your career!
Think: Be prepared, be ready!
https://karenscareercoaching.com/wp-content/uploads/2020/04/coronavirus-free-pixabay-5-for-narrow.jpg
168
300
Karen Litzinger
https://karenscareercoaching.com/wp-content/uploads/2021/09/Litinger-career-logo-2.png
Karen Litzinger
2020-03-31 15:26:00
2020-12-22 19:27:27
Don't Quarantine Your Career: 7 Career Tips in COVID Times