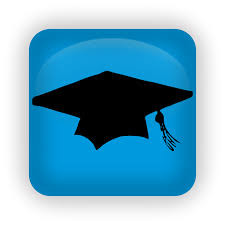 "The 6-year graduation rate for first-time, full-time undergraduate students who began seeking a bachelor's degree at 4-year degree-granting institutions in fall 2011 overall was 60 percent."
People are often surprised by this data from a 2019 Department of Education report. I hope this information motivates high school students and their parents to think even more carefully about post-high school choices.
This summer may be an opportune time for high school (and college) students to engage in some reflection and exploration about education and career choices. My guess is that there are less opportunities for summer jobs because of the pandemic business slow down, so possibly more time for other activities. Even if not, students have more time now than during the school year for education and career counseling. I'd be happy to help with my four session High School Advising Package. Maybe a graduation gift for someone you care about? I'm now serving clients remotely across the country.
Besides the low 60% graduation rate, think about the debt of the 40% who didn't graduate and have thousands of dollars of loans. Average student debt of those graduating with a bachelor's degree in 2019 was $29,900; some sources note higher rates. Loans were taken out by 69% of students. Click here for a link to the article that was updated in January 2020.
I was at a program this week by Steve Wize of Mental Fitness who shared data that 40% of college graduates are underemployed. While historically higher degrees indicate higher earnings, this could be shifting. Click here for the 2020 data on wages by education; note that the research is based on those 25 and over. There are many paths to success that do not require a bachelor's degree. I shared options in the blog I wrote earlier this year, Top Careers that Do Not Require a Bachelor's Degree. While there are many paths to success and happiness, I highly advocate some type of education beyond high school, whether a degree, apprenticeship, or certification.
https://karenscareercoaching.com/wp-content/uploads/2020/06/Grad-cap-free-new-icon-educ-svg-wikipedia.jpg
225
225
Karen Litzinger
https://karenscareercoaching.com/wp-content/uploads/2021/09/Litinger-career-logo-2.png
Karen Litzinger
2020-06-19 14:17:44
2020-07-31 14:08:01
Help for High School Students and Parents